(Former President Fujimori. Photo: Judicial Power)
October 15, 2008
One hundred seventh session. The Public Prosecutor's Office continued to present evidence demonstrating Alberto Fujimori's command responsibility in the Barrios Altos and La Cantuta crimes. The evidence presented during this session intended to explain Fujimori's authoritative behavior in the orders imparted to military officials: "this evidence demonstrates that Fujimori was the person who had the last word in giving the orders to carry out military operations."
1. Incidents during the hearing
Evidence submitted by the Public Prosecutor's Office
1.     Sentences from the first and second instance were read in which Fujimori is found guilty and condemned to six years of prison for ordering the illegal search of the apartment of Trinidad Becerra, Vladimiro Montesinos' wife.
2.     Video transcriptions:
a.     925 " Patricio Arancibia Reyes – Dr. Vladimiro Montesinos Meeting," meeting held in 1998 between the Chilean Armada's commander in chief and Vladimiro Montesinos. One of the agendas in this meeting was  potential support from Lechetti, a Chilean company.
b.     C-72 "Alamo – interview", journalist interviews of former President Alberto Fujimori, published in December 1997 in the newspapers Expreso and El Comercio.
3.     Book Operation Chavín de Huántar, written by former Chief of the Joint Command of the Armed Forces, Nicolas de Bari Hermoza Ríos.
4.     Book Eye for an Eye, written by journalist Umberto Jara.
5.     Public Prosecutor's accusation and judge's instruction to begin the trial against Fujimori for murder in the case of the killings in the Miguel Castro Castro detention center in May 1992. These murders were carried out in accordance with a special intelligence operation, "Plan Mudanza," which was organized by the National Intelligence Service (SIN).
6.     Sentence from the National Criminal Court in February 2004 against Osmán Morote Barrionuevo and others for terrorism and illegal possession of arms. According to the Public Prosecutor's Office, "these documents prove that Montesinos took the design for the Operation Mudanza to Fujimori, in order to inform him and receive his authorization. Thus Fujimori was aware of and authorized this plan…the documents show that Fujimori followed the operation step by step."
7.     "Storm in the Andes" Plan, as well as the documents involved in the psychological torture against Víctor Polay Campos, leader of the Tupac Amaru Revolutionary Movement (MRTA), and plan to assassinate Abimael Guzmán Reynoso and other Shining Path leaders.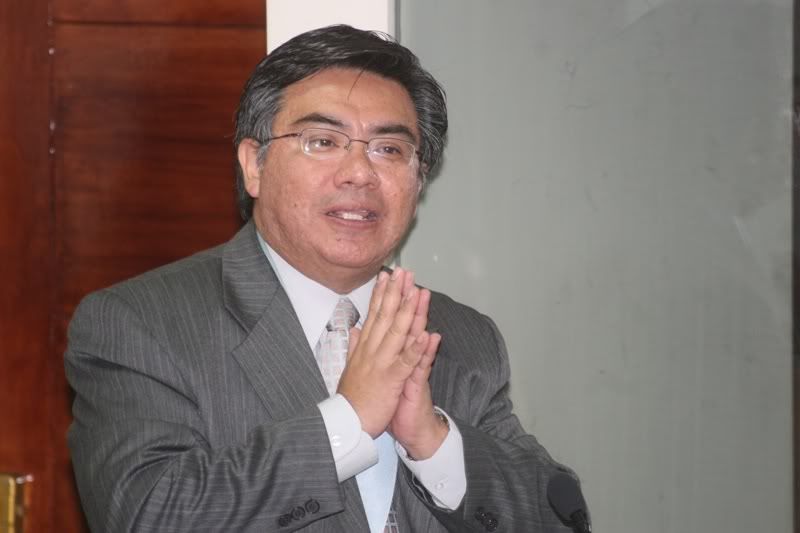 Opinion of Fujimori's lawyer
Fujimori's lawyer, César Nakazaki, questioned the validity of the evidence submitted by the Public Prosecutor based on the following:
1.     Regarding the video transcriptions: Nakazaki claims they were presented by the Public Prosecutor through an illegal process since the videos would have had to been viewed.
2.     Nakazaki argued that newspaper clips of Fujimori's declarations are not sufficient evidence since they do not provide proof that Fujimori has command responsibility for the Barrios Altos and La Cantuta crimes.
3.     On the books Operation Chavín de Huántar and Ojo por ojo, Nakazaki said that these were "narrative documents." He also said that the latter was not sufficient evidence since no source for the information is identified.
4.     Nakazaki indicated that the National Criminal Court sentence against Moroto Barrionuevo is ineffective, given that Fujimori was not involved in this criminal trial and therefore could not defend himself.
5.     Regarding the Public Prosecutor's accusation and judge's instruction to begin criminal proceedings, Nakazaki stated that nothing could be proven since Fujimori is still being tried.
2. Incidents surrounding the criminal trial
Another trial against Montesinos and Hermoza Ríos begins
The same day of this session, another criminal trial against Vladimiro Montesinos and Nicolás de Bari Hermoza Ríos — who also represented by César Nakzaki, Fujimori's lawyer — was started for deviation of funds. According to the Public Prosecutor's accusation, Montesinos and Hermoza had made arrangements for government officials and the Armed Forces to transfer large amounts of money to the National Intelligence Service (SIN), which was then used for illicit activities or personal wealth.
It is important to remember that according to the Public Prosecutor's formal accusation in the trial against Fujimori, this deviation of funds was used to finance the "dirty war" through creating military detachments such as Colina.
Nakazaki's other clients
Oct. 14, the day before this session, there were comments among some journalists on the possibility of suspending this trial session due to the unexpected arrest of Pucallpa mayor Luis Valdez Villacorta, one of César Nakazaki's clients. Valdez has been arrested previously for allegedly laundering money from drug trafficking. According to local political magazine Caretas, he has had ties to drug trafficking for over 30 years.
3. Next session 
The next session is scheduled for Friday, October 17.