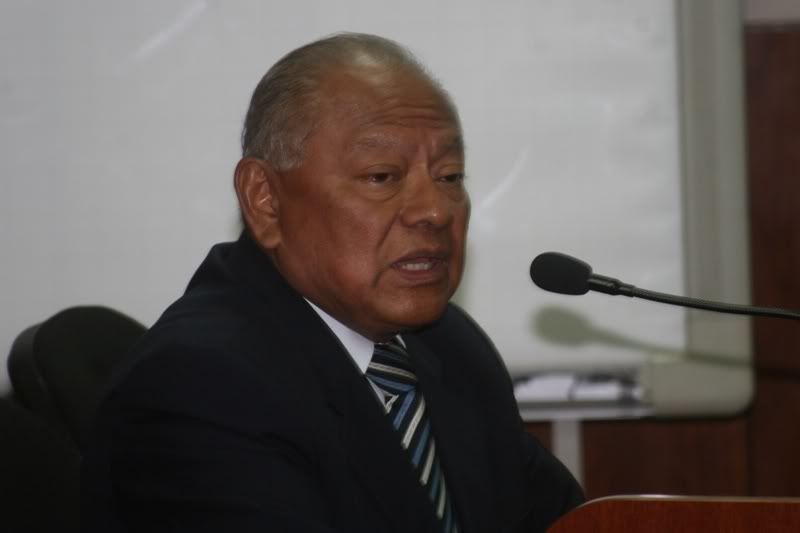 August 20, 2008
Ninety-third session. During this session, 11 experts from the National Police Force and the Institute of Legal Medicine (IML) were presented to confirm their conclusions regarding their investigations of the Barrios Altos and La Cantuta massacres. 
1.     Incidents surrounding the criminal trial
Fujimori's penitentiary regime
According to what was established by the Judicial Power Presidency, the Court that is trying former President Alberto Fujimori sent Fujimori's trial documents to the National Penitentiary Institute (INPE), including copies of the order initiating investigations of the causes, orders for the trial, accusations from the Peruvian Public Prosecutor's Office and the extradition sentence from the Chilean Supreme Court.
2.     Trial happenings
Fujimori's health
The IML announced that Fujimori's health is stable, but recommended he be examined by a forensic dentist.
More national experts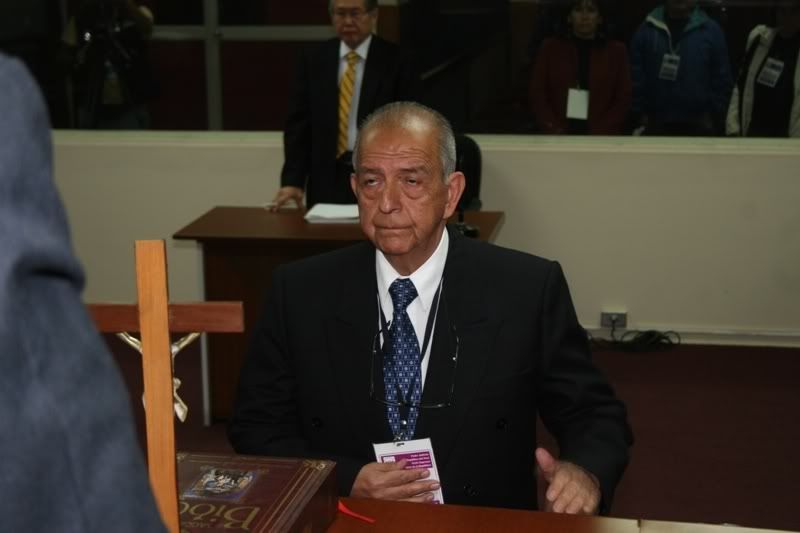 11 experts from the police force and IML confirmed the reports completed during the Barrios Altos and La Cantuta investigations:
Barrios Altos
Forensic dentist Hugo Caballero Cornejo and biologist Esmeralda Aliaga Lodhmann were presented, who carried out examinations of the victims Alfonso Rodas Alvites, Felipe León León, Tomás Livias Ortega and Natividad Condorcahuana Quicaña the day after the crime.
La Cantuta
Pedro Ruiz Chunga, a forensic anthropologist from the IML, confirmed conclusions from the 16 reports on the bone remains of the La Cantuta victims. These reports were completed by a team of 38 experts from the IML, coordinated by Ruiz Chunga. According to the reports, the La Cantuta victims' remains had bullet impacts, covered in quicklime and exposed to fire.
The anthropologist also said that the bodies had to have DNA tests, for which the remains were turned in to the genetic specialist, Dr. Aníbal Escalante Forton. In 1990 before the presidential elections, Dr. Escalante tended to Alberto Fujimori, who was unable to turn in his government plan due to a case of food poisoning from codfish. Dr. Escalante was supposedly in charge of sending the remains to England in order to obtain an analysis, but Ruiz Chunga is unaware of any results for this analysis abroad.
3.     Next session
Amicus Curiae from the Pontifical Catholic University of Peru (PUCP)
For the next session on Aug. 25, the rules on how evidence will be treated will be discussed. Also, the Court will announce a decision on the amicus curiae presented by the PUCP Law School.
International experts
Since international experts will be speak at the following session, the Court announced that the next session will be on Monday, Aug. 25, since some were not yet in the country. These experts include Federico Andreu-Guzman, José Antonio Martín Pallín, José Luis García  (Argentine military official) and Keneth Doyle (US official from the National Security Archive).